LS Racing Engines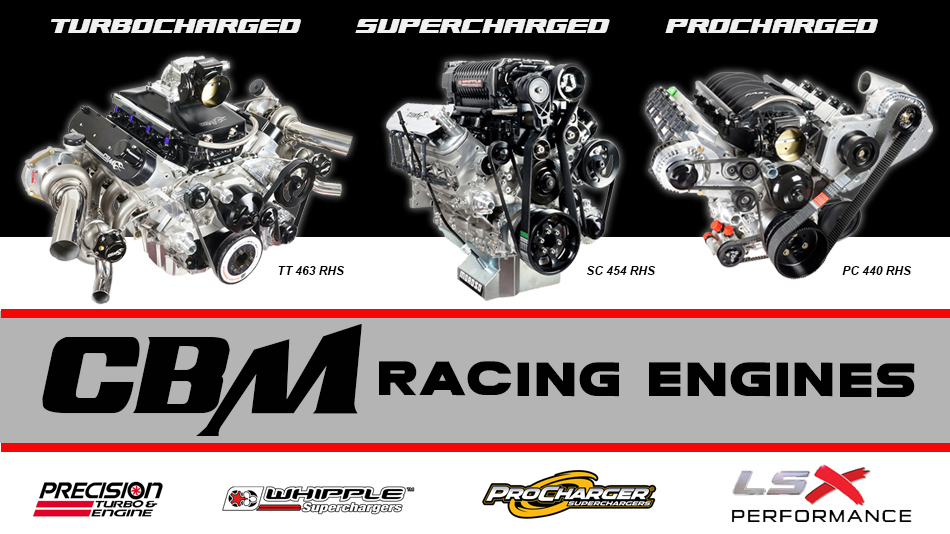 After years of real world research and development CBM Motorsports™ have come up with specifications and parts combinations that provide powerful and reliable LS Racing engine packages. All CBM Motorsports™ engines are assembled in house by professional technician`s and are balanced and blueprinted using state of the art equipment and tooling.
Every engine is meticulously inspected through out the build process. Mile after mile, round after round and lap after lap CBM Motorsports™ LS Racing engines provide proven durability, reliability and race winning horsepower.
CBM Motorsports™ LS Racing engines can be found worldwide in such sanctioning bodies as LUCAS OIL RACING, S.C.O.R.E., M.O.R.E., S.N.O.R.E., B.I.T.D., N.M.C.A., N.H.R.A. and the P.S.C.A..
CBM Motorsports is an authorized S.C.O.R.E. Engine Sales & Sealing Center.
View CBM Motorsports products in action here.

---

Narrow it down